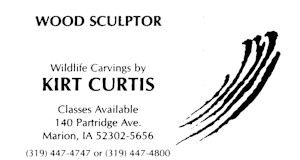 email: KCurtis@mcleodusa.net
---
April 6 - 8, 2001 Apache Indian bust. Click here for details.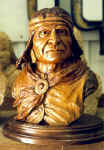 Visit Rex and Vickie's web site at:
http://cobalt.junct.com/branson/
---
1997 Jeff Phares Seminar

1997 Model

1998 Jeff Phares Seminar

1998 Model

Group Shot

1999 Jeff Phares Seminar

1999 Model

Group Shot

2003 Jeff Phares Seminar

Click on the picture for details.
Jeff does a great job carving and is an excellent instructor. Jeff knows just how much attention each student needs and gives everyone the fair and right amount so they come out with a beautiful carving.
Don't forget Jeff's books. They are not only excellent for projects but a great source for reference material on things like painting carvings and tool techniques.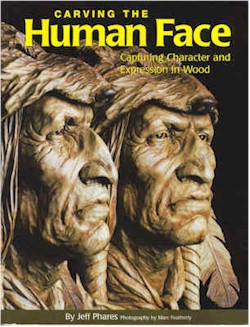 ---